Sign up / Log in
Features
Pricing
Increase Your Amazon Sales
EtoSell is built by experienced Amazon sellers and software developers. It provides you a wide variety of tools that can increase your Amazon Sales. Promote your Amazon products by eCommerce platforms,social with a click. Grow and maintain organic ranking and build Amazon businesses.
All new Private Message Promotion, connect with real consumers via Facebook Messenger and run promotion in your own way.
Controlled promotion
Distribute coupon codes through the largest search and social ad platforms in a controlled fashion to drive up sales volume and maintain your market position.
Increase product page traffic
When facing increasingly fierce competition inside of Amazon, it's time to get some fresh traffic from outside. With EtoSell, you can create Google, Facebook, and Bing campaigns with a single click.
Zero requirement
EtoSell is tailored for Amazon sellers needs. All you need is an Amazon seller account. Join us and we'll take care of the rest.
Profit Dashboard
Track and monitor your products and sales with customizable reports.Instantly see in real-time your sales, profit, ROI, margins, promotion performance, and refunds by product or brand, by any date range.Visualize your growth by monitoring key metrics on a daily to annual level with detailed sales information on a per-SKU level.
Increase external website traffic
You finally got your own website done, but only find out that there is no traffic getting there. In EtoSell, all you need is to provide landing page URL. We'll generate traffic campaigns for you automatically.
Ad audit
No experience creating campaigns outside of Amazon? No problem. With integrated ad auditing service, help from experienced ad auditors is just one click away.
Social media marketing
Create your own Facebook page within EtoSell, boost your Page fans, and interact with your followers without leaving EtoSell.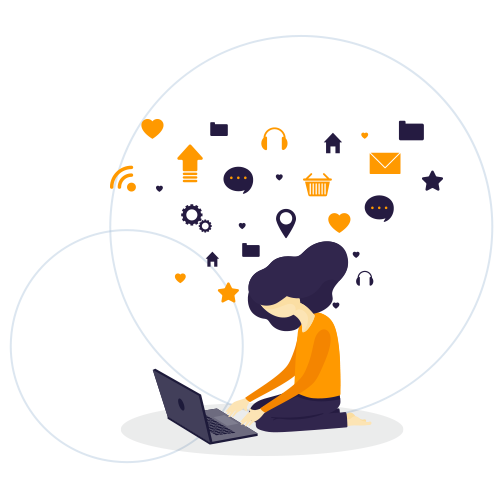 Amazon PPC optimization
Create, manage, and optimize Amazon PPC with ease. Manage all of your campaigns in one central location. Automate your keyword bids and help you achieve a higher return on ad spend (ROAS). Analyze Campaign performance for any given period,and optimize campaigns for profit.
Pricing
All plans come with 14 days free trial *
* No Fee applied to Amazon ad spend
Campaign Creation and Optimization
Customer email collection
Facebook Look-alike segment
View Facebook user responses
Reply Facebook user messages
Facebook post and message translation
Like/Follower boost campaign
Private Message Promotion: connect with real consumers via Facebook Messenger and run promotion in your own way.
Private Message Promotion
Ad audits ***
Additional audit:$/audit
5 /mo
7 /mo
10 /mo
1:1 consulting service from Amazon selling expert
Consulting hours
Additional coaching: $/hour
2 hours/mo
* Creating custom and look-alike audience segments on Facebook
** No image or video editing included in Ad audit.